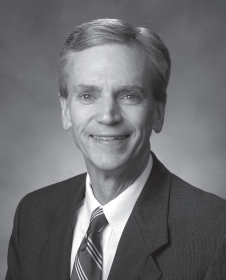 I congratulate you on your decision to take advantage of the many resources here at Shelton State Community College, a premier example of Alabama's Community Colleges. There has never been a better time to investigate and benefit from the College's offerings, which include career, transfer, and leisure learning for the entire community. I am pleased that you are interested in our College and the outstanding programs, services, and individuals that make Shelton State a leading institution of higher education in Alabama. I would encourage you to look carefully through this catalog and our Web site to view the many educational programs and services that we proudly offer.
Shelton State Community College is a broad based institution offering excellent academic, career, and technical education at two Tuscaloosa locations, the Martin Campus and the C.A. Fredd Campus. In addition to being among the largest two year colleges in Alabama, we are honored to be designated as an Historically Black College as well as Alabama's Community College of the Fine Arts. Furthermore, we offer Adult Education services, including GED preparation and English as a Second Language, and a full range of Workforce Development programming and training to meet West Alabama's ever-increasing demands for a better prepared workforce.
You will find a warm, friendly, student centered environment at Shelton State Community College. Whether your plans include completing a two-year transfer program, pursuing technical training leading to a high paying career field, preparing for your GED, or participating in our LifeLong Learning or Community Education programs, we are here to serve you. Regardless of your goals, Shelton State Community College is committed to supporting each and every student through personalized attention and quality education at an affordable price. If you have any questions, please call us at 205.391.2211 or toll free at 877.211.SSCC (7722).
Mark A. Heinrich, Ph.D.
President